Weddings at Otsego resort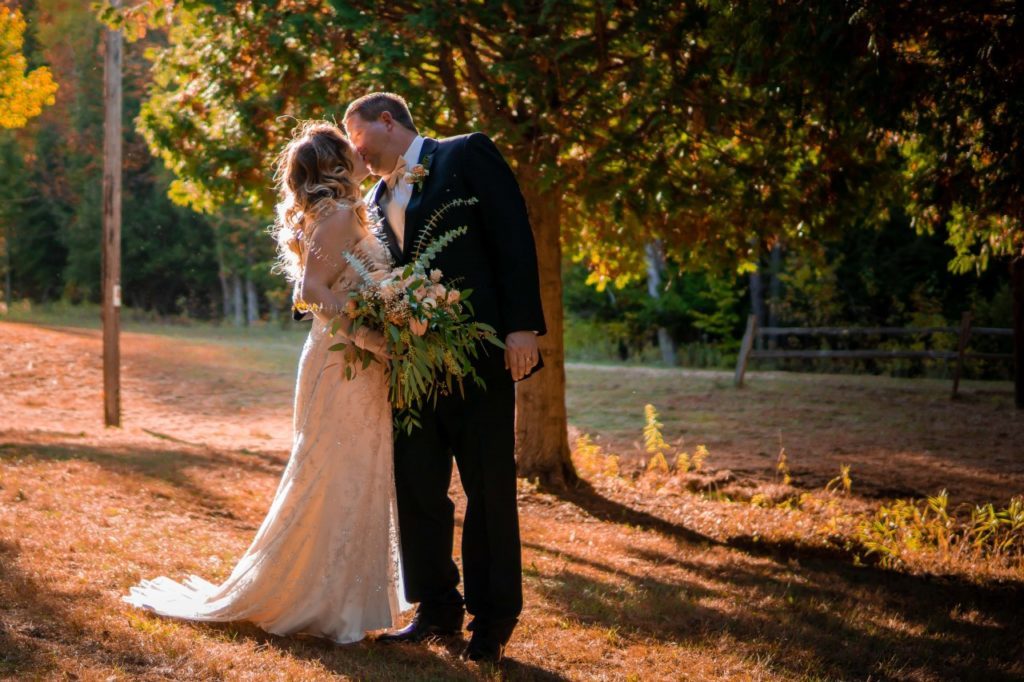 You have imagined this day since you were a little girl. When you closed your eyes you could see yourself standing in the perfect wedding dress with the long flowing veil and you holding a stunning floral bouquet filled with your favorite flowers. You could see yourself surrounded by all your friends and family; there to share in your special day. Now that day is becoming a reality and we are here to help all make all your dreams come true.
With the resort's rich history and continuing commitment to providing exemplary customer service, Otsego Resort is the perfect location to host your wedding. Our property has a magical feel to it with our charming Bavarian themed making this beautiful Northern Michigan resort the perfect choice for your destination wedding. With a spectacular outdoor wedding site that has a 25 mile vista view, with several banquet room options from a small intimate wedding or an evening to share with 300 of your closest friends, we will be honored to assist you in planning your most auspicious day.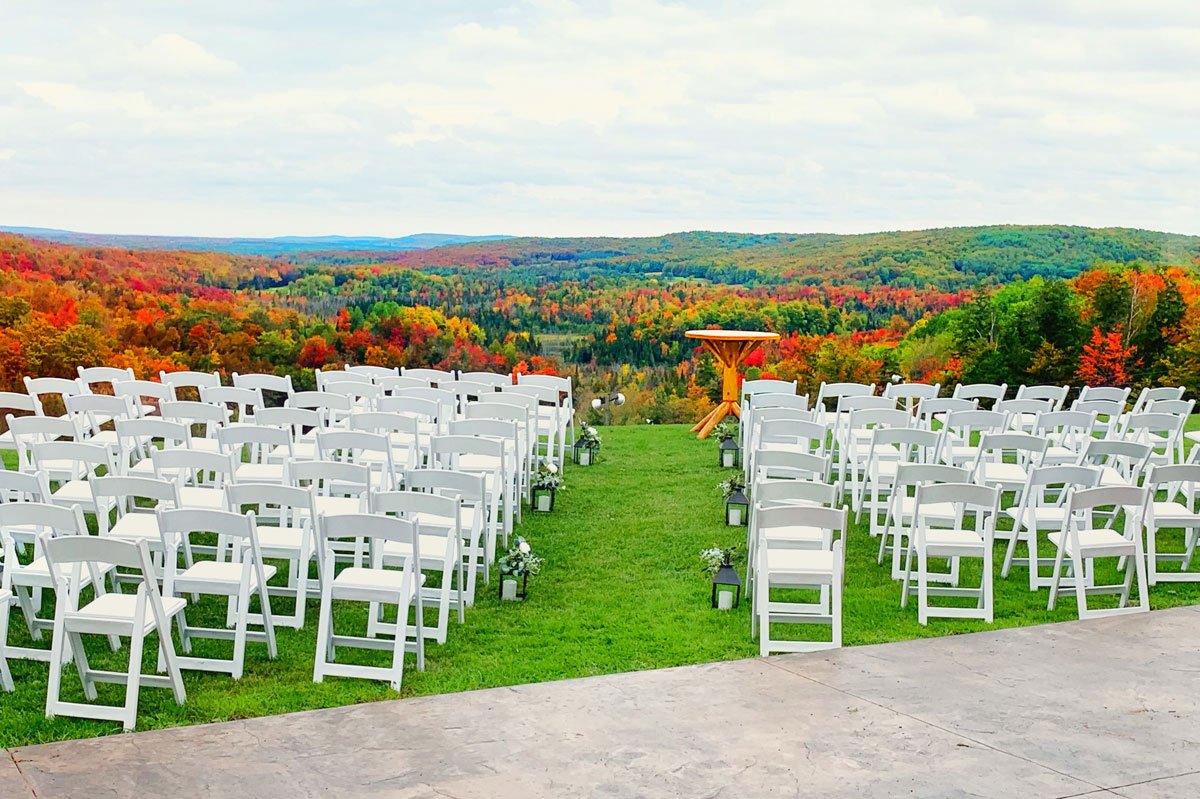 Ceremony Site
Sitzmark Terrace:  Let the rolling hills of the Sturgeon River Valley serve as the backdrop to your vows on your wedding day.  This outdoor manicured lawn located off of the Main Lodge offers seating space for up to 200 guests.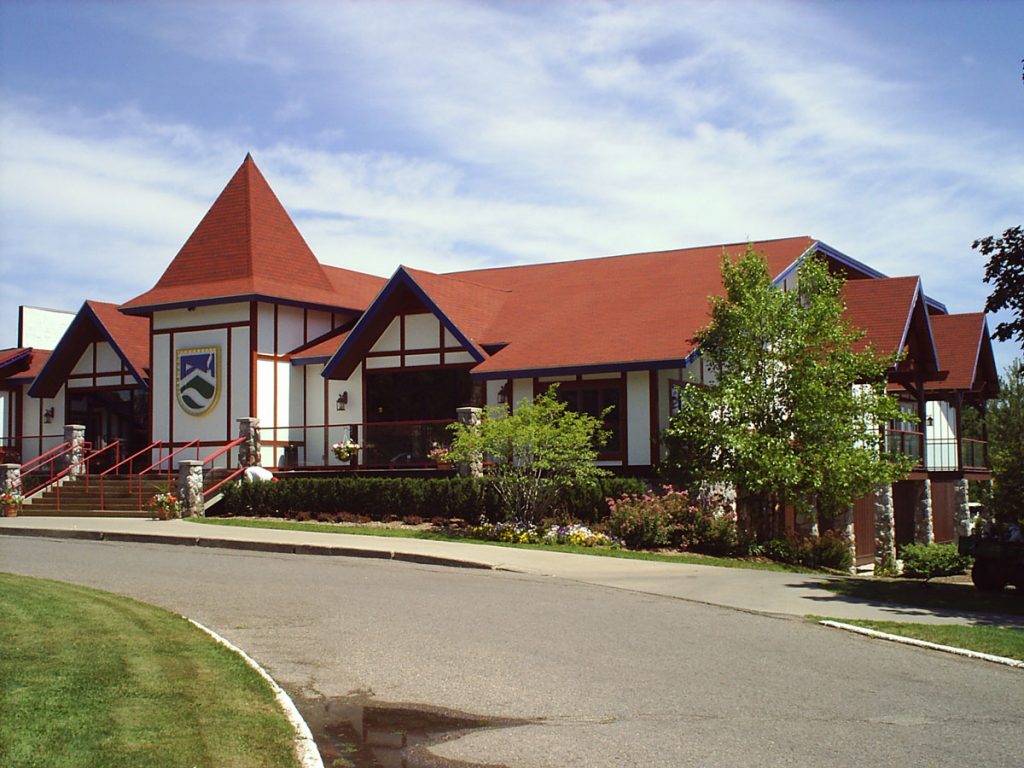 Special Events Center  
As the largest banquet space at Otsego Resort, the Special Events Center offers 5200 square feet of traditional elegance, with a seating capacity of over 200 guests.  The space rental includes banquet seating, basic white linens, a head table, cake table, gift table, and complimentary champagne toast for the head table.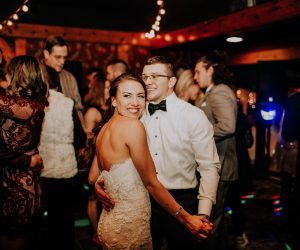 Sitzmark 
The Sitzmark offers northern charm and valley views, complete with the convenience of a large in-room bar and cozy wood-burning fireplace.  With a room capacity of 80, this 2000 square foot space is perfect for the small wedding affair.  The room rental includes banquet seating, basic white linens, a head table, cake table, gift table, and complimentary champagne toast for the head table.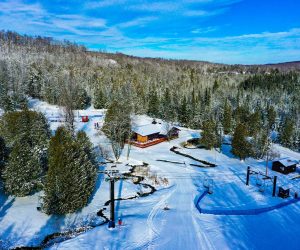 River Cabin
Located at the base of the Sturgeon River Valley, the River Cabin offers a unique option for the laid-back bride and groom.   A large copper fireplace welcomes up to 90 guests into this eclectic space, just steps away from an ample size outdoor deck and private bon fire pit.  The River Cabin rental includes the existing layout of tables and chairs, basic white linens, a complimentary champagne toast for the head table, and four hours of transportation.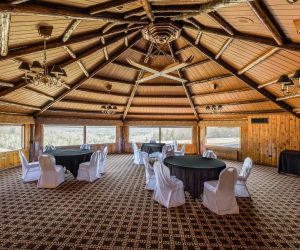 Pontresina room
Additional event space can be arranged in our intimate Pontresina room, accommodating up to 40 guests for a rehearsal dinner or farewell breakfast.  This private dining space offers the best view in the house!
Reception Food and Beverage         
Cheers to the newlyweds!  From champagne toasts and hors d'oeuvres to convenient buffets and elegant plated dinners, we make it easy for the bride and groom to select a custom menu that pleases all palettes. For a copy of our banquet menu and pricing, contact the Group Sales Department.    
Overnight Lodging Accommodations  
Whether you need a special place to bond with your bridesmaids or a common lodge for both families to come together, Otsego Resort offers a variety of overnight accommodations.  From the Hilltop Lodge to individual cabins, townhomes, and standard rooms, Otsego Resort has something for everyone. Room blocks are available and can be coordinated through your Resort Sales Manager. Book 35 room nights and the bride and groom receive a complimentary sleeping room for their wedding night!
For additional information on booking your wedding ceremony and reception at Otsego Resort, or to set up a tour, contact our Group Sales Department at (800) 752-5510 ext. 7 or groupsales@otsegoresort.com.
Extend Your Ski Time By Staying at Otsego Resort
On-site bed and breakfast-style accommodations and condominium and log cabin vacation rentals, the award-winning cuisine of one of the finest restaurants in Northern Michigan, all give Otsego Resort an appealing, quality atmosphere.