The Otsego Resort offers a golf experience comprised of two uniquely-challenging PGA championship courses – The Classic and The Tribute.  The Classic was designed by William H. Diddel.  This course provides great play with the beginning golfers in mind.  The Tribute was designed by Rick Robbins and PGA Tour Professional, Gary Koch. With elevated tees and greens this course will challenge the most discriminating golfer.  Each course offers scenic beauty in the form of woodlands, water and wildlife. Both golf courses are open to the PUBLIC.
The Tribute Course
Recently named the 8th Best Public Golf Course in Michigan by Michigan Golf Magazine, our premier course is a Robbins/Koch design that runs an 1,100 acre tour of the majestic Sturgeon River Valley.
The Classic Course
The Classic was designed by perhaps the country's finest golf course architect of his time, William H. Diddel, and became the founding course of the Gaylord Golf Mecca. The traditional, "Country Club" design of The Classic provides a no gimmicks honest approach to the game.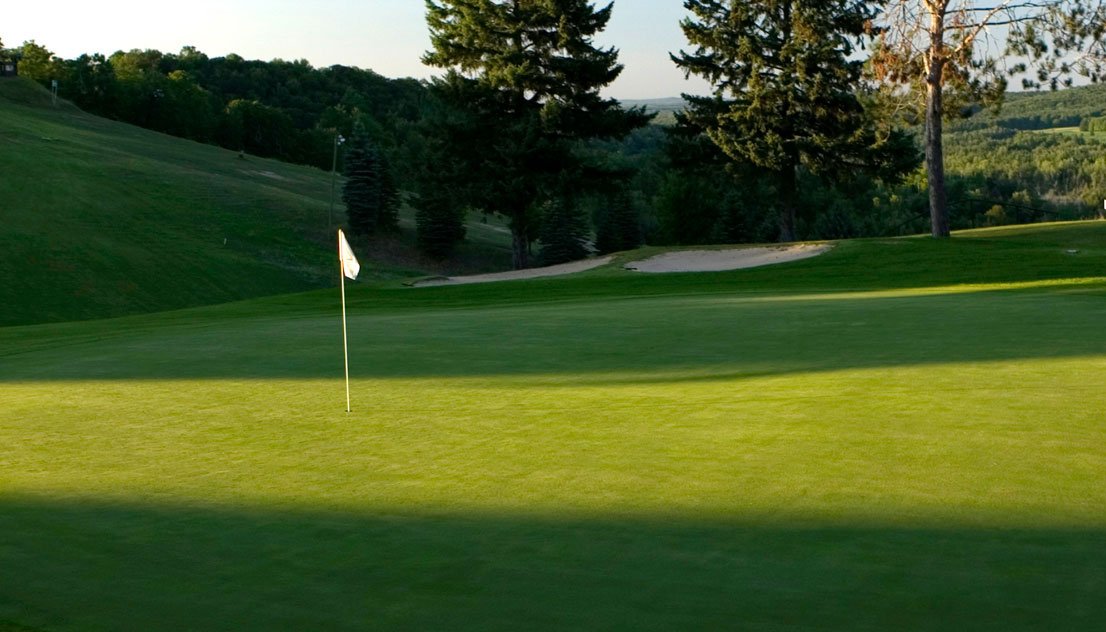 WELCOME TO AMERICA'S PREMIER SUMMER GOLF MECCA!
Otsego Resort Is a proud partner in the Gaylord Golf Mecca. With 17 courses and 21 lodging facilities which include world-class resorts and championship golf designed by some of Americas top golf course designers, The Gaylord area is your dream golf destination. 
Extend Your Golf Time By Staying at Otsego Resort
On-site bed and breakfast-style accommodations and condominium and log cabin vacation rentals, the award-winning cuisine of one of the finest restaurants in Northern Michigan, all give Otsego Resort an appealing, quality atmosphere.