3 events,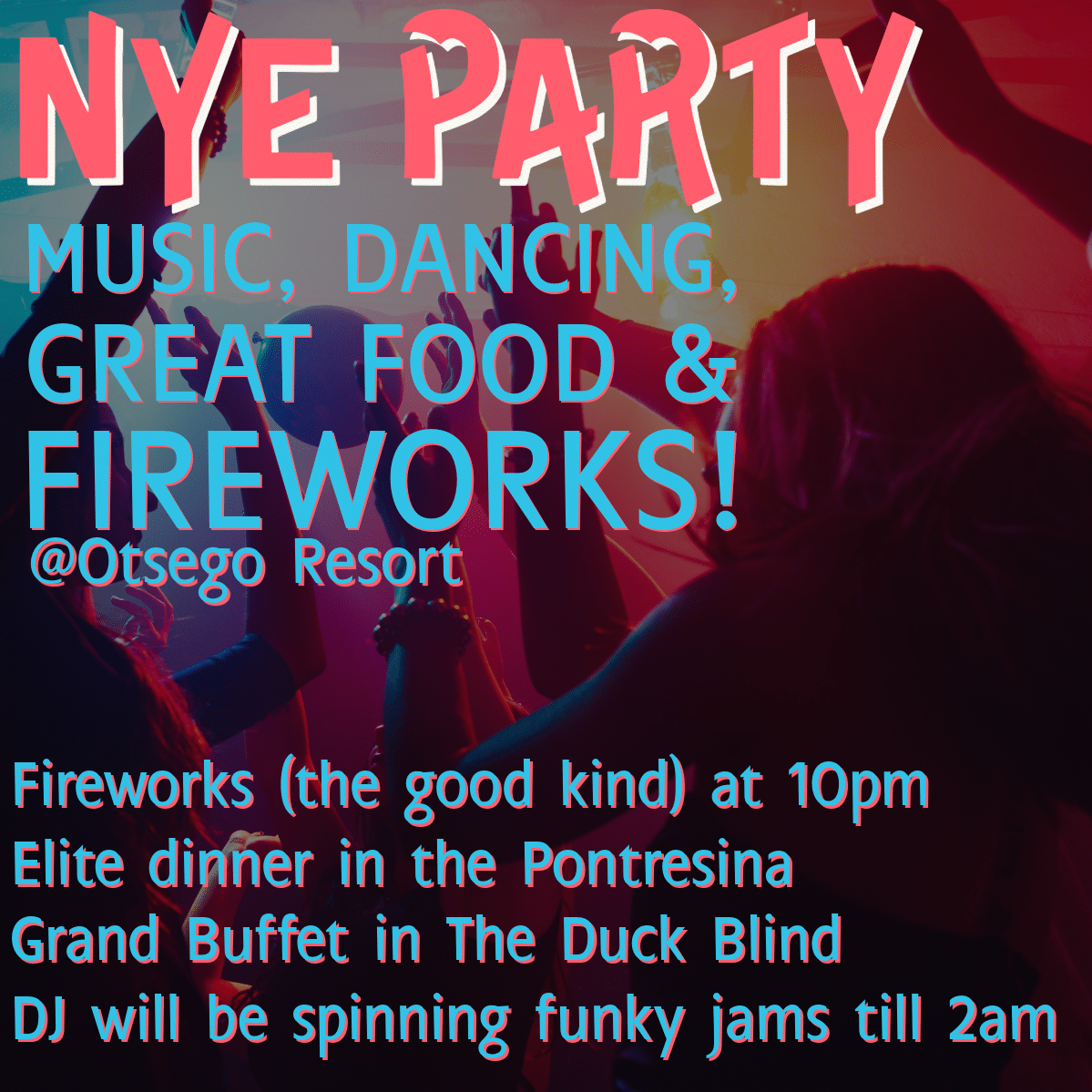 Ring in 2024 at Otsego Resort! Dance the night away with our live DJ, witness a dazzling fireworks show, and toast to new beginnings at our full bar. It's the NYE celebration you won't want to miss!
Savor the elegance of Otsego Resort's New Year's Eve Dinner and Buffet. Indulge in gourmet cuisine and a grand buffet in a festive setting. A perfect farewell to the year!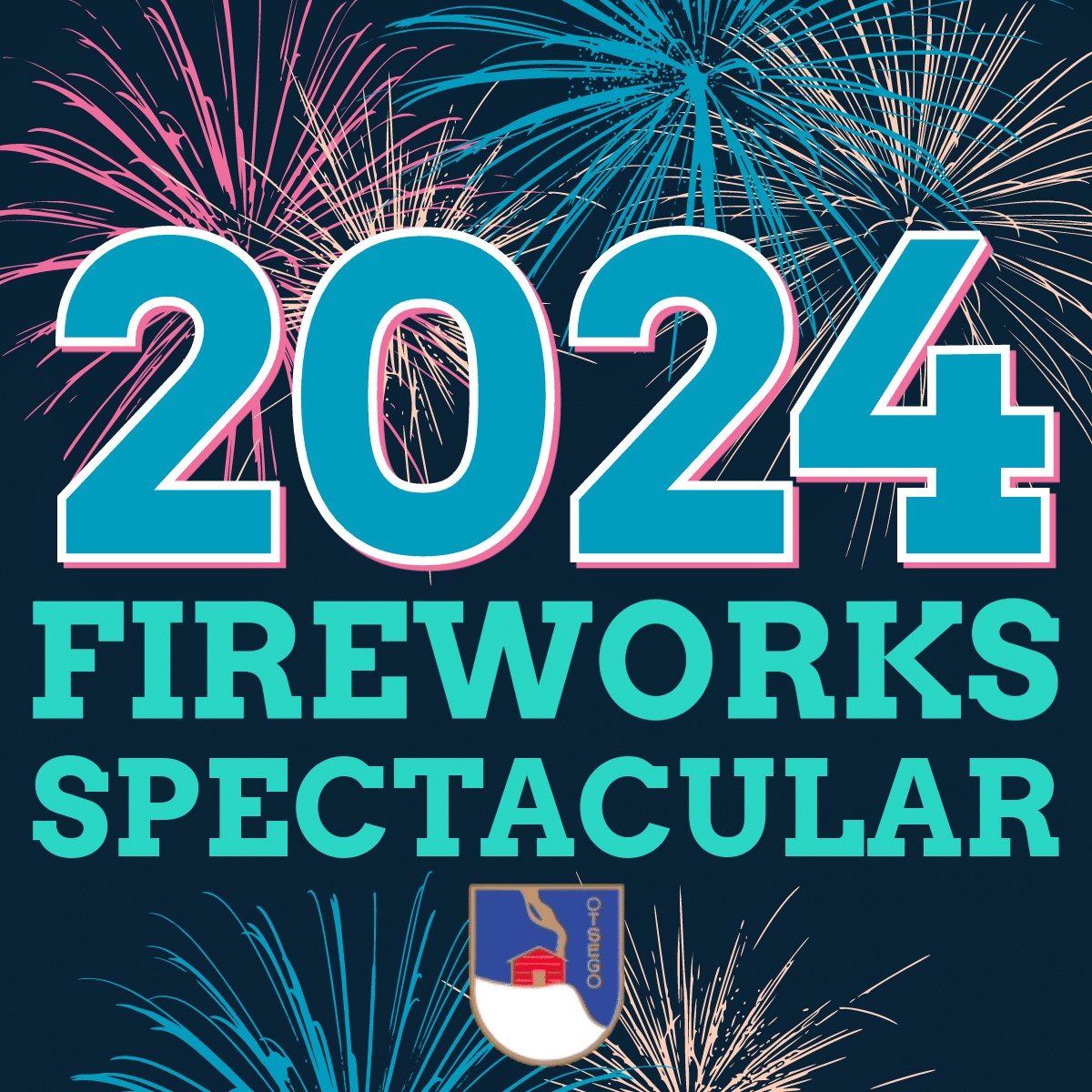 Otsego Resort's 2024 Fireworks Spectacular: NYE's brightest celebration atop the hill! Mark your calendars and light up your New Year's Eve with us
1 event,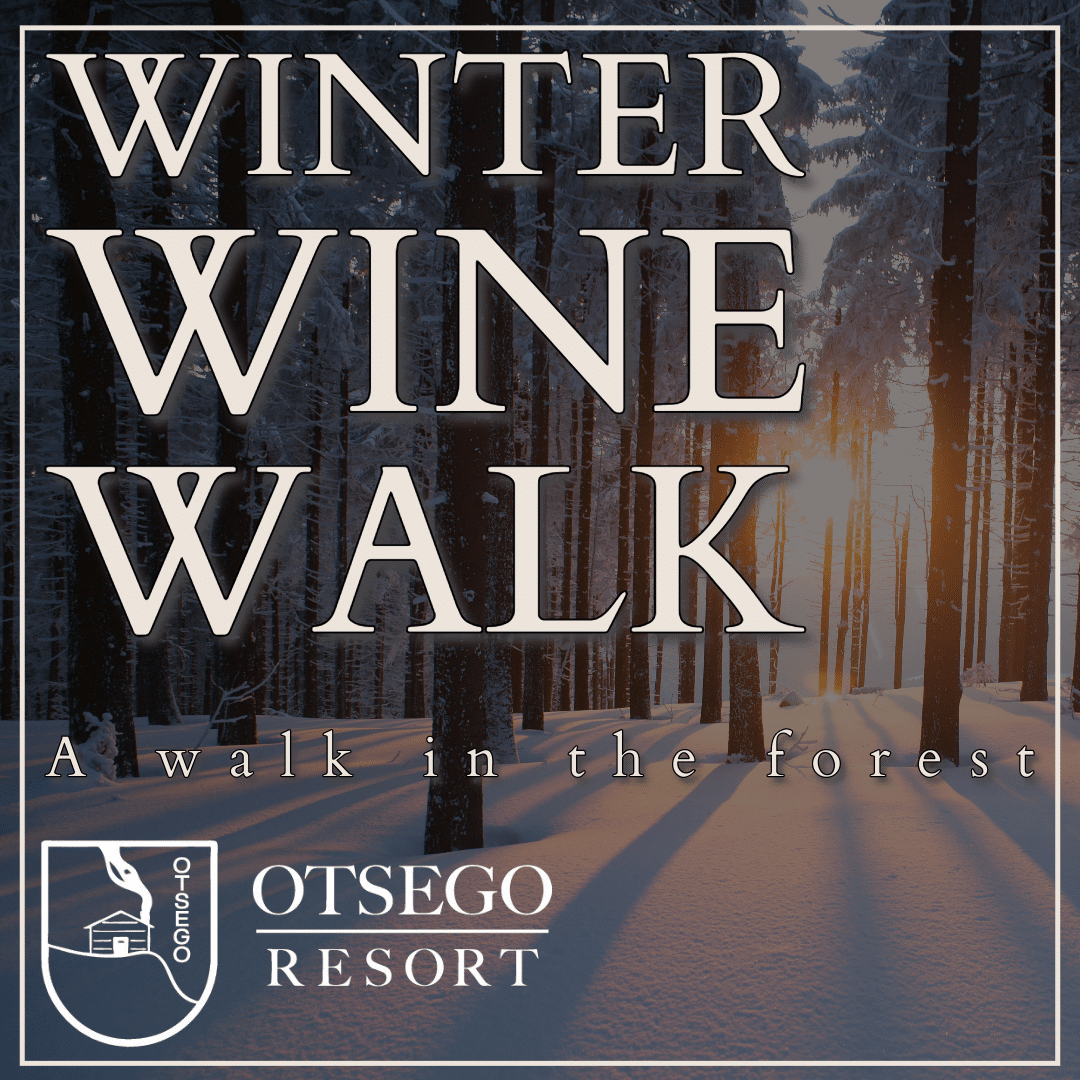 This wonderful outdoor event features a beautiful winter stroll from the historic River Cabin to the roaring bonfire at the Beaver Dam. Along the trail you'll visit 3 tasting stations that are paired with light food. Check-in at the River Cabin begins at noon.